Let me help you buy a new house or sell your old one!
Just click this address to send me e-mail:
Or you can reach me at the following address:


PROBLEM CREDIT IS OK
Donna Fontaine
PO BOX 172172
Miami, Florida,33161

760.661.7968

For Cell Phones Only
Call 1-800-510-2130
Use
Ref Code 24056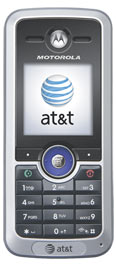 What's Your Dream House?
FREE CELL PHONES !
FREE New Cell Phones All Brands/Carriers
FREE Shipping With Each Phone!
FREE Pre-Paid Phones No Contract/Credit Check
FREE Long Distance!
FREE Nationwide Roaming!
Unlimited Night & Weekend Calling!
Extra Anytime Minutes! And more....


When you get to the website, switch the phone or plan you choose by clicking on:
"CHANGE THIS PHONE!"
OR
"SELECT ANOTHER CARRIER!"

Plans As Low As $10 Per Month!